Presented to you in our stylish dining room, by our professional team of attentive serving staff and complemented by a wide selection of fine wines. The philosophy behind the food on offer is simplicity; it is fresh local produce prepared with a modern twist.
Continental Breakfast
Chilled Juices
Orange
Cranberry
Grapefruit
Cereals
Rice Crispies
Cornflakes
All Bran
Alpen
Weetabix
Fruit and Yoghurts
Grapefruit
Fresh Fruit Salad
Prunes
Peaches and selection of Yoghurts
Porridge and Honey
Selection of Toast
Pancakes
Breads & Preserves
Pot of TeaPot of Coffee
Chilled Milk
£6.95
Traditional Irish Breakfast
Please select your own juice, cereal and fruit Followed by
Your own combination of the following
Grilled Ulster Bacon
Pork sausages
Black Pudding
White Pudding
Eggs – Boiled, Fried, Poached or Scrambled
Potato Bread
Grilled Tomato
Beans
Mushrooms
Grilled Kippers – available on request.
Selection of Toast, Bread and Preserves
Pot of TeaPot of Coffee
Chilled Milk
£10.95
20% VAT included. Gratuity is not included
Lunch Menu
Soup of the Day w Homemade Guiness Wheaten Bread £4.50
Steak Sandwich & Chunky Chips £11.50
Prime Rump Steak cooked to your liking, with Sautéed Onions & Pepper Sauce
White Horse Club Sandwich & Fries £9.00
Egg mayonnaise, Crispy Bacon, Chicken, Sliced Tomato & Lettuce
Choice of Freshly Made Sandwiches & Fries £4.50
Toasted Sandwiches & Fries £5.00
Toasted Panini, Coleslaw & Fries £6.00
Omelettes £8.00
Choice of 3 Fillings: Chicken / Ham / Beef / Tuna & Sweetcorn / Pineapple / Tomato / Mushroom / Salad / Brie / Cheddar / Blue Cheese / Cranberry Sauce
Chicken Ceaser Salad £11.50
Chargrilled Chicken Escalope, Ceaser dressed baby gem lettuce, crunchy croutons and Parmesan
Halloumi Salad £11.00
Grilled Halloumi on a salad of chickpeas w homemade pickles & honey mustard dressing
Sausage & Mash £9.50
3 Irish Pork Sausages served with mash and homemade onion gravy
Fish and Chips £11.50
Freshly hand battered fish, served with Peas & Home-Made Tartar Sauce
Southern Fried Chicken Goujons with Chips or Sweet Potato Fries £11.50
Homemade Southern Fried Chicken with curried aioli dip and red cabbage slaw
White Horse Burger with Chips or Sweet Potato Fries £12.00
In House Ground Steak, Seasoned & served on a Brioche Bun with Crispy Lettuce, Tomato, Crispy Fried Onions & Irish Cheddar Cheese.
Escalope of Chicken £11.50
Served on champ with a homemade Peppered Sauce
Pesto Penne Pasta £10
Creamy Penne Pasta + Sundried Tomatoes & Basil
FROM THE GRILL
STEAKS garnished with a charred half onion
(With your of Peppered Sauce or House Gravy & either Chips, Champ, Garlic Potatoes, Roast Veg, Tossed Salad or Sweet Potato Fries)
Fillet Steak – 8oz – £21.95
Sirloin Steak – 10oz – £19.50
Rump Steak – 12oz – £18.00
ADDITIONAL SIDES & SAUCES £3
Chips, Champ, Garlic Potatoes, Roast Summer Veg, Sweet Potato Fries
Ceaser Salad, Rocket and Parmesan Salad, Sauteed Mushrooms, Onion Rings
Sauces £2– Peppered Sauce, Blue Cheese Sauce, House Gravy

WHILE YOU WAIT
Home Marinated Olives £2.50
Harissa Spiced Nuts £2.00
STARTERS
Soup of The Day + Homemade Guinness Wheaten Bread £4.50
Feta & Watermelon Salad + mint, rocket and red onion £5.50
Garlic Mushrooms in Panko Breadcrumb with Garlic Aioli and Dressed Leaves £4.50
Bread & Dip Selection – homemade pesto, beetroot hummus & olive tapenade £6.00
Smoked Duck Breast Salad, Quinoa, pomegranate & Mango Puree £6.00
Sticky Mini Mid Ulster Ribs in honey, garlic and soya sauce w Napa Cabbage & Potato Salad £5.50
Bang Bang Chicken Skewers, Asian Salad with Peanut & Chilli dipping sauce £5.50
Salt and Chilli Squid w Chilli, Lime, Sesame & Coriander Dressing £6.00
Pan Fried Prawns w North Coast Dulse, Garlic Butter & Dipping Bread £7.50

Salt & Chilli Beef
– Tempura battered steak, Oriental Sauce on Crispy Stir Fry Salad
£15.00
Half Cherry Valley Duck + Traditional Sauce a L'Orange
£18.00
Carlow Lamb Rump on Comber potatoes w Black Olives, Parsnip & Spinach Puree & Rosemary Jus
£18.00
Mozzarella Chicken on Creamy Penne Pasta + Sundried Tomatoes & Basil
£14.50
Organic Crossgar Chicken, Myroe Squash & Carrot Purees, Panko Ham Hock, Cheddar Croquette & Thyme Jus
£16.00
Monkfish on a bed of noodles w Coconut Broth and Tiger Prawns
£17.00
Greencastle Haddock on bombay potatoes w spinach & Leek Sauce and Crispy Squid
£15.50
Grilled Halloumi Sticks on a chickpea salad with house pickles and vinaigrette
£14.50

HOME COMFORTS
Available all Day Sunday-Thursday & until 6pm Friday and Saturday
Southern Fried Chicken Goujons homemade and served with curried aioli & red cabbage slaw
£11.50
Chicken Escalope with Creamy Peppered Sauce
£11.50
Gammon Steak with grilled Pineapple & garden Peas
£10.50
Roast of The Day with mash, gravy and roasted summer veg
£11.00
Battered Fish and Chips with Garden Peas, lemon wedge & tartar sauce
£11.50
Homemade Freshly Ground Steak Burger on a brioche bun with cheddar, tobacco onions, lettuce & tomato
£12.00
Ulster Pork Sausages & with house gravy
£9.50
FROM THE GRILL
(With your of sauce & either Chips, Champ, Garlic Potatoes, Roast Veg, Tossed Salad or Sweet Potato Fries)
Fillet Steak – 8oz – £21.95
Sirloin Steak – 10oz – £19.50
Rump Steak – 12oz – £18.00
Chateaubriand – for 2 pax – £45 (includes 2 sauces & 2 sides)
All above include a choice Chips, Champ, Garlic Potatoes, Roast Summer Veg, Tossed Salad, or Sweet Potato Fries
ADDITIONAL SIDES – £3 each or £1.50 instead of included side)
Ceaser Salad, Rocket and Parmesan Salad, Spinach and Feta Salad, Sauteed Mushrooms, Onion Rings, Baby Potatoes.
Sauces £2 – Peppered Sauce, Blue Cheese Sauce, House Gravy, Béarnaise

DESSERTS £5
Lemon Meringue Pie + Vanilla Ice Cream & Berry Coulis
Chocolate Fudge Cake & Vanilla Ice Cream
Strawberry & Rhubarb Crumble with Hot Custard & a scoop of vanilla ice cream
Traditional Sherry Trifle – Layers of sponge, fruit, jelly, custard and cream (contains alcohol)
Ruffle Cheesecake – raspberry, white chocolate and coconut cheesecake with a buttery biscuit base
Dark Chocolate Brownie topped with white chocolate brulee & mandarin sorbet
Selection of Irish Cheese with rhubarb chutney and biscuits
ICE CREAM SUNDAES £5
Eton Mess Sundae – Layers of meringue, berries, berry coulis, vanilla ice cream, honeycomb & fresh cream
Chocolate Sundae – Chocolate and Vanilla Ice cream with banana chips. marshmallows & hot chocolate pouring sauce
Fresh Fruit Sundae – Fruit Salad, Mango, Blueberry and Berry Coulis, Mandarin Sorbet & Vanilla Ice Cream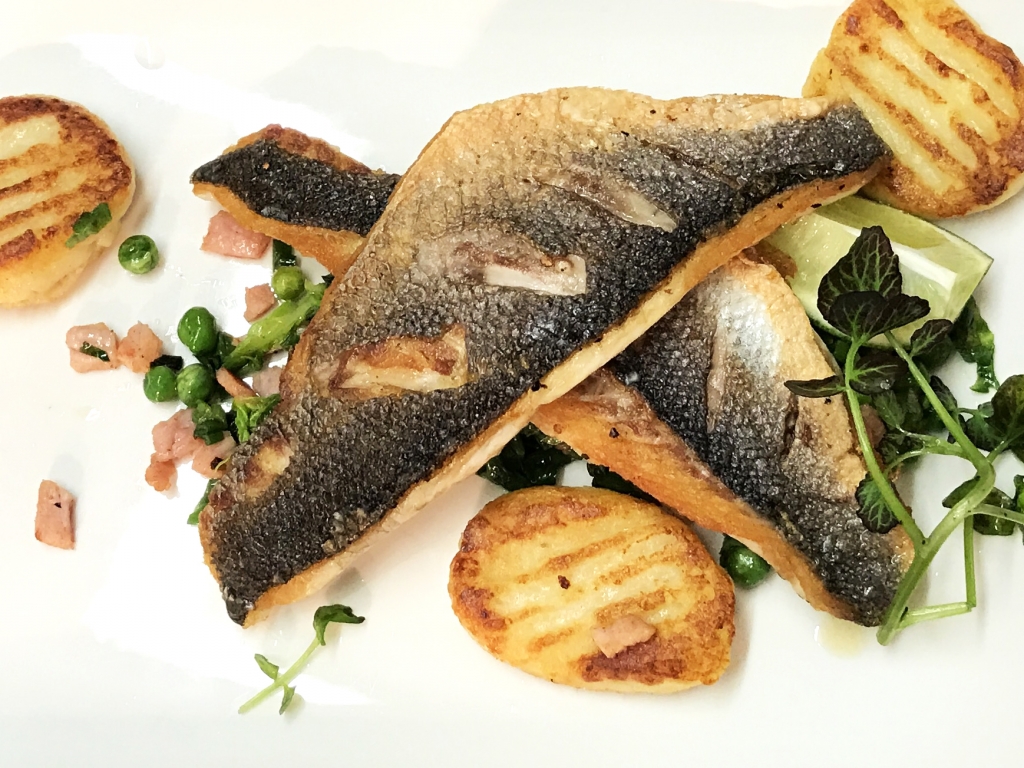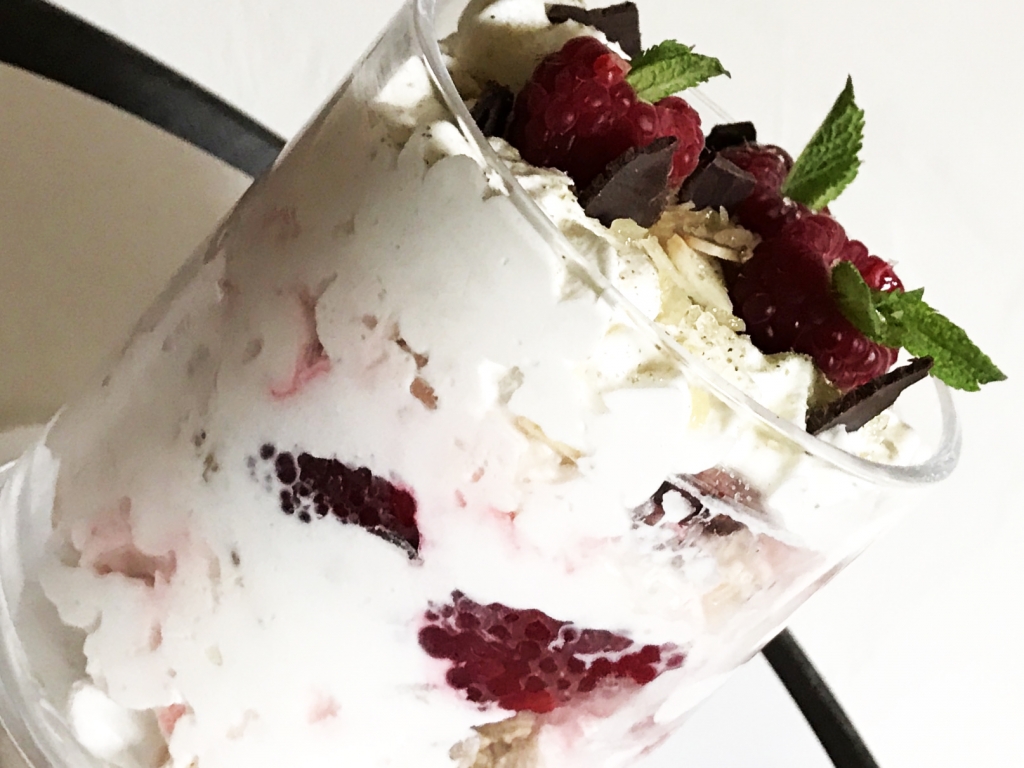 Liqueur Coffees
Irish Coffee Irish Whiskey
Coffee Royales: Brandy
Calypso: Tia Maria
Baileys: Irish Cream Liqueur
Chocolate Delight
Disaronno Amaretto, hot chocolate and cream no coffee
Wine & Dine Gallery