Swimming at the White Horse Hotel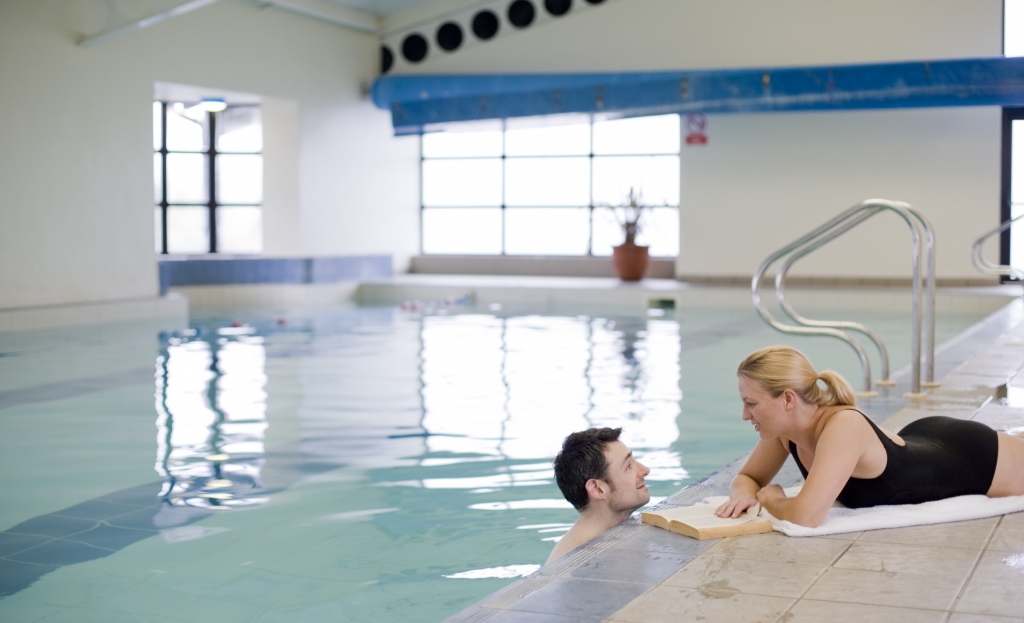 The White Horse boasts the largest Swimming Pool and Leisure Complex of hotels in Derry-Londonderry.
Access is free to our residents, and Day Spa users. You can pay per swim, or swimming pool use is included with gym membership.
Swimming Pool – Measuring 20m x 8m, the swimming pool is one of the largest of its kind in the North West of Ireland and is heated to a comfortable 29 degrees centigrade. The pool incorporates a semi-circular bubble-jet spa and there is also a sauna and a steam room for relaxing after a hard work out or a relaxing swim.
Children's Pool – Outside the main pool there is a children's pool which is stepped for convenience and safety.
Sauna and Steam Room – The ideal space for relaxing after a spa or a workout.
Outdoor Hot Tubs – Available to use at an additional cost, for the perfect way to chill out and unwind.
I have been teaching swimming for over 17 years. In this time I have helped hundreds of people learn to swim and increase their water confidence.
The Gavin O'Kane Swim School (www.canyouswim.co.uk) is in its 9th year of business and is still continually setting the standard for private swimming lessons in Northern Ireland.
Children's Swimming lessons
Children should be 5years and over to commence lessons at the swim school. Children's lessons are delivered in small group classes, which cater for beginners, intermediate and strong swimmers.
Time Table
Wednesday: 4.00pm – 7.00pm
Saturday: 9.00am – 12.00 noon
Sunday: 4.00pm – 7.00pm
Adult Swimming Lessons
I deliver adult lessons on a 1-2-1 or small group basis. I cater for every ability from the strong swimmer to the very scared non swimmer.
My lessons are conducted in a very safe and enjoyable manner and I have gained a good reputation and strong client list.
Learner swimmers in Gavin O'Kane Swim School can be assured they are getting the highest quality lessons after Gavin signed up for the STA Swim Star Swim
For enrolments and further details please contact Gavin O'Kane;
Contact Details
Mob: 07817020292
Email: gavokane@hotmail.com
Web: www.canyouswim.co.uk