The Best Western Plus White Horse Hotel provides the perfect venue for every occasion and any party…
Birthdays
Christenings
First Communions
Confirmations
Graduations
Anniversaries
Leaving Do's
Weddings
Family Get Togethers
School Formals
Dinner Dances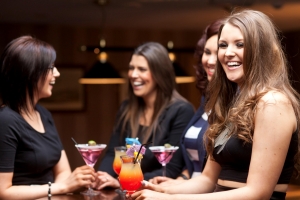 We cater for every style and every size of party in our 4 private rooms.
We offer
Finger Buffets

Fork Suppers

Sit Down Meals

Drinks and Canapes
Whether you want a fine dining experience or a casual and fun filled event we are sure that we will be able to help. For more details contact our Sales & Marketing Department Here or call 028 7186 0606
Ideal Menus for your Special Occasions

Bacon Butties with Tea/Coffee £5.50 per person
Fish Goujons & Chips served in a cone £7.50 per person
Hog Roast with all the trimmings (min 80 people) £8.95 per person


4 items – £8.95 per person / 5 items – £9.95 per person / 6 items – £10.95 per person
Selection of Sandwiches
Sausage Rolls
Vol Au Vents
Spring Rolls
Chicken Tikka Kebabs
Homemade Mini Burgers (£1 supplement)
Plaice Goujons with Choice of Dip
Spicy Potato Wedges
Cocktail Sausages
Samosas
Mini Quiche
Mini Pizzas
Chicken Goujons with Choice of Dip
Garlic Bread
Home Cut Chip
(Based on min of 50 guests, Room Hire may apply)


Hot Fork Buffet
(Minimum numbers 20 people. Prices are based on self-service buffet)
Choice of one dish – £13.95 Choice of two dishes – £16.95
Beef Stroganoff, Chicken A La King, Thai Curry (Chicken or Beef), Chicken or Beef in Black Bean Sauce, Sweet Chilli Chicken, Roasted Vegetable, Lentil & Chick Pea Dahl.
Served with wild rice, tossed salad and bread
(Based on min of 50 guests, Room Hire may apply)
Sample Menus
Menu 1
Cream of Vegetable Soup with Homemade Breads
oOo
Chicken Supreme Wrapped in Bacon with a Leek and Parmesan Sauce
Accompanied with Chef's Choice of Seasonal Vegetables & Creamed Potatoes
oOo
Fresh Fruit Pavlova
oOo
Freshly Brewed Tea or Coffee

Menu 2
Marinated Pear, Blue cheese and toasted Walnut salad with a port and Honey Dressing
oOo
Wild Mushroom Chicken En Croute
With Peas, Salt Baked Myroe Carrot and Thyme Jus.
Accompanied with Dauphinoise New Potatoes, Champ or Lyonnaise Potato
oOo
Pink Champagne and Berry Jelly with Vanilla Ice Cream
oOo
Freshly Brewed Tea or Coffee

Menu 3
Donegal Smoked Salmon with Basil Creamed Mascapone, Herb Salad & Guiness Wheaten Bread
oOo
Mid Ulster Fillet of Beef with Carrot and Parsnip Puree, Roasted Vine Tomato Finished with Beef Jus
Accompanied with Dauphinoise, New potatoes, Champ or Lyonnaise Potato
oOo
Millionaire's Shortbread Tarte with Vanilla Whipped Cream
oOo
Freshly Brewed Tea or Coffee

Children's Parties
The perfect answer for birthdays or that special treat with a wide range of options available:
For the Girls: Swim, Nails Airbrushed, Dinner with Drinks only £15.00pp
For the Boys: Swim, Dinner with Drinks only £10.00pp
For more details contact us on 028 7186 0606